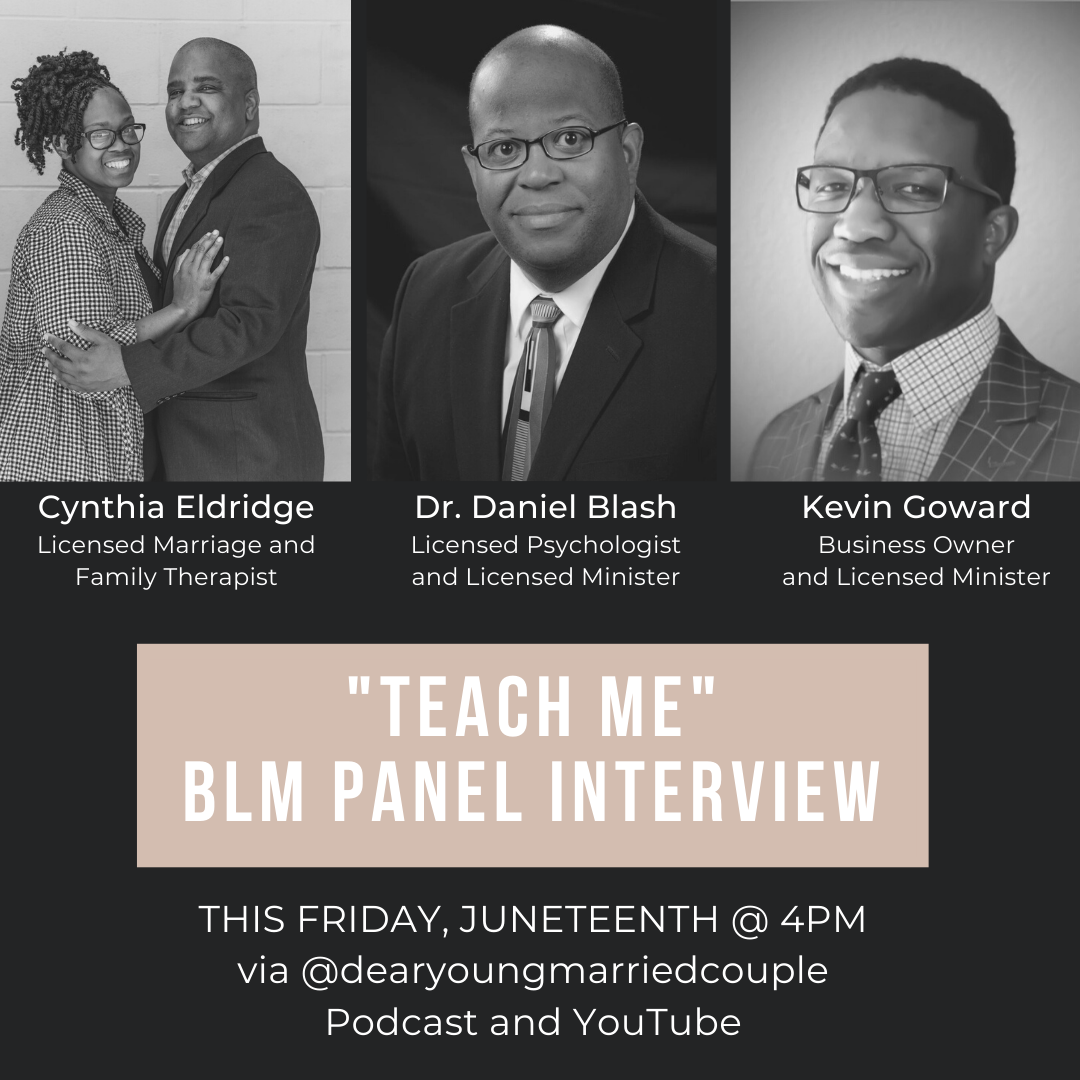 Wow... We just finished learning from three amazing friends and colleagues about their experiences, perspectives, insight, and lessons. As we type this description (today, Juneteenth), our hearts are heavy and our motivation is high to listen, learn, and continue this conversation -- or as one of our panelists suggested, "Don't stop the conversation when it gets uncomfortable."
Our prayer for you is that you can take down your walls as you listen to these stories and try to learn from the lessons that they teach us -- all of us.
Our guests on the panel are:
—Cynthia Eldridge: Licensed Marriage and Family Therapist and School Counselor at a Community Day School in Sacramento
—Dr. Daniel Blash: Licensed Psychologist, Pastor, and Vice Dean of Diversity, Equity, and Inclusion at St. Louis University School of Medicine
—Kevin Goward: Owner of a Signing Agent Service Company (Banking/Finance Industry for 16 years) and Licensed Minister
Some of the topics that our panelists covered (based on your and our questions) are:
Significance of Juneteenth
Black Lives Matter as a statement vs. organization
Identity as People of Color (Black, African-American) and Identity as a Child of God
Experiences with racism as a child and adult (both decades ago and months ago)
Statements like "All Lives Matter"
Interracial Marriage
Racism in the Church
We had so many takeaways from this conversation, but we'd like to hear from you... What's something you learned today?